Welcome to Green Acres Goa
Green Acres Goa is a residential project by VK Realtors* The project is located in Goa at Carapur, Bicholim. The project has been conceived and modeled on a sustainable residential development ideal, which are so vital these days.
A paradigm shift is unfolding in Bicholim and in Goa as a whole with the launch of 'Green Acres'. With this landmark project, VK Realtors is set to transform an unprecedented upturn into a new evolving geographical segment within Goa. The project is a privately gated residential community consisting of 80 units of luxurious 2 bedroom apartments within individual 4 storied buildings.
Phase 1 of Green Acres is a 3.15 acre development private gated property. It is a part of a further 27 acre development ensconced in virgin natural environs, a mini township of sorts. A visit to 'Green Acres' will take you to the lap of nature, through a quaint little hill town and softly contoured hill slopes which are surrounded by lush green plantations, a journey as beautiful as its enchanting. Phase 2 of Green Acres is getting ready for the launch soon.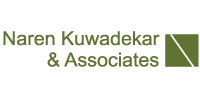 Naren Kuwadekar & Associates (NK Associates) is an iconic and path breaking Architectural Design Firm, which has redefined contemporary architectural space in India by being involved in some mammoth projects over the last few decades. To its credibility, it has designed over 8 crore sq.ft space across India, handling projects of varying scales and significance. NK Associates has ventured successfully in diverse real estate development such residential and commercial, educational and healthcare as well as hospitality, resorts, leisure and transportation hubs and left a mark into each one of them.
VK Realtors is a communion of both these stalwarts, which bring together a large reservoir of resources, talent, skills and technical know-how, knowledge to create residential developments in Goa through V.K Realtors.
Home Loans Approved By